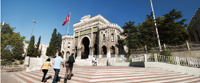 ©photo Istanbul University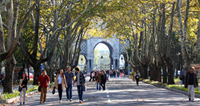 ©photo Ferad Zyulkyarov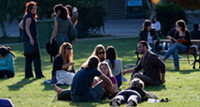 ©photo Istanbul University
Welcome to the Fifth European Workshop on Lipid Mediators!
Istanbul University, Faculty of Pharmacy,
October 23rd-24th, 2014
(Educational SESSION on October 22nd)

This biennial two-day workshop is primarily intended for scientists interested in the field of bioactive lipid mediators. Scientists from inside and outside Europe are invited to share their expertise in a number of research topics that include state-of-the-art knowledge of the biochemistry, molecular biology and physiology of lipids as signalling molecules, their involvement in inflammation, and their specific roles in various disease conditions. The workshop has two main goals: 1) to bring together researchers to discuss the latest results and developments in this area and 2) to promote the interaction and exchange of ideas among the different laboratories. For this Fifth Workshop, a special emphasis will be placed on exploring:
See the PROGRAM
We especially welcome graduate and postdoctoral students to attend this workshop, and a special session (Young SESSION) will be devoted to them.
Previous editions of this workshop were held at Barcelona in 2006, Valladolid in 2008, Paris 2010 and Paris 2012

The official language of the Conference is English.

The Fifth European Workshop on Lipid Mediators (5EWLM) will take place in the Congress and Cultural Center, Istanbul University - Faculty of Pharmacy, Istanbul, Turkey.
20 Oral communications will be selected from the submited abstracts.

The registration fee is 250 euros (Full price), and 50 euros (Reduced price) for students, post-docs (<35 years old) and technicians (Payment on-line by credit cards, bank transfer or check).

A Special Issue containing some topics and presentations delivered at the "Fifth European Workshop on Lipid Mediators" will be published in Prostaglandins and Other Lipid Mediators as previously (POLM 2013, Volume 107, Pages 1-126).